Compromised credit can have long-term implications for you, both as an individual and as a business owner. Even if you are still able to access credit afterward, expect higher interest rates. However, it's far more likely that your credit applications will be rejected outright. 
Bear in mind that sometimes you might be innocent in the matter and that an error on your credit report is possible. However, getting such errors rectified is not as simple as picking up a telephone and making a few calls. To repair your credit, your best course of action is to hire an attorney. 
How will this lawyer be able to help you?
Some of the services a credit repair attorney in San Diego may include:
Checking your credit report and advising you on how to improve your score.

Reviewing a credit report for possible errors that have affected your score.

Contacting credit reporting agencies to discuss how options for the removal of negative credit report items, such as a late payment.

Reaching an agreement with creditors on a final settlement amount.

Acting as a legal representative should a creditor sue you in a court of law.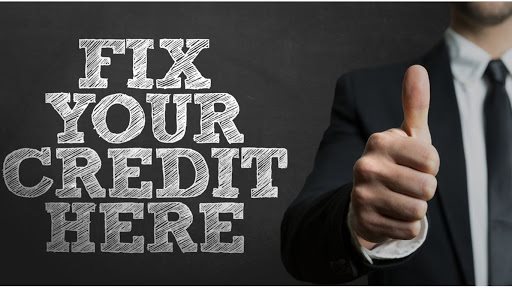 Why you should get a credit repair lawyer to assist you
Many credit repair attorneys in San Diego will tell you that while you might be able to do the above on your own, it's a time-consuming process that requires persistence and a sound understanding of consumer credit law. If you want to get the job done expeditiously, you'll be far better off retaining a lawyer's services. 
A legal expert knows the ins and outs of the federal and state legislation that controls credit reports and practices. They also build sustainable, professional relationships with people at the major credit reporting services, which can speed up the process of rehabilitating your credit score. 
Getting the help of an experienced, reputable attorney will save you a lot of phone calls and frustration, leaving you with time to focus on other priorities.
Advice for finding the right attorney
Unfortunately, there are many scams that will offer you credit repair services and leave you in a worse state than you were to begin with. Be on the lookout for someone who insists on payment upfront or offers to sell you a new social security number to solve your problems. 
These fraudsters will try and gloss over the legalities of what they suggest. You should always insist that your legal rights and responsibilities are explained to you before engaging in any services.
To get the help you need, contact the Larkin Law Firm, which offers intelligent debt solutions with your best interests and legal rights at the heart of all its actions on your behalf. Call us at (760) 316-6669 or visit our office for a free no-obligation consultation with Jeffrey D. Larkin so that a reputable credit repair attorney in San Diego can assist you with a favorable outcome.