The Larkin Law Firm
Intelligent Debt Solutions
Are you under financial pressure?
Are your bills piling up?
Do you owe more than you earn?
Are you falling behind in your payments?
Restore financial order to your life.
Call the Larkin Firm today.
Together we will arrive at the right solution for you.
The Larkin Law Firm is different from all the other debt centers and bankruptcy firms.
Our law firm is not a bankruptcy mill that dispenses "one-size-fits-all" advice
Attorney Jeffrey D. Larkin provides individualized attention and customized debt solutions tailored to your specific situation
At the Larkin Law Firm, the attorney and the client work together to solve the client's problem with the right tool for the job, whether that is debt negotiation, consolidation, re-organization, re-finance, bankruptcy or some other solution
Along the way toward re-organizing the client's finances, we involve consultants such as accountants, bookkeepers and financial advisors — our goal is to restore your finances for life
Attorney Larkin is not a newcomer like so many firms that are appearing in the marketplace in response to current economic conditions
For years, Mr. Larkin practiced law with some of San Diego's largest bankruptcy firms
With his vast experience in the bankruptcy courts, his advice merits your attention
Big Firm Knowledge, Small Firm Service
At the Larkin Law Firm, we explore every available debt-relief option and tailor our advice to your specific case so you have all of the information necessary to make an informed decision that is best for you and your family.
We know that each financial situation is different and we are also aware that bankruptcy may not be the right choice for everyone. Carlsbad bankruptcy attorney, Jeffrey D. Larkin takes the time to discuss in detail all of the options available that might be right for you. We will help you determine whether you should file for a chapter 7 bankruptcy or chapter 13 bankruptcy case; or instead of filing for bankruptcy protection, perhaps debt consolidation or credit repair is a better fit for you. Maybe a loan modification or a short sale will solve your current financial troubles.
Whichever option is best for you to eliminate your debt, rest assured that the Larkin Law Firm specializes in finding the right solution to meet your needs. As an experienced Carlsbad bankruptcy attorney, Jeffrey D. Larkin is committed to providing every client with an intelligent solution to their debt and assistance towards the bigger picture of financial recovery.
We currently service the following North County Communities – Carlsbad, Encinitas, Escondido, Oceanside, Poway, Rancho Bernardo, San Marcos, and Vista. We also service communities in the Inland Empire – Colton, Corona, Fallbrook, Hemet, Lake Elsinore, Menifee, Moreno Valley, Murrieta, Perris, Redlands, Riverside, San Bernardino, Sun City, and Temecula. Additionally, we also service the East County communities of El Cajon and La Mesa and the South Bay communities of Chula Vista and San Diego.
About Jeffrey D. Larkin
San Diego bankruptcy attorney Jeffrey D. Larkin has over 12 years of experience practicing bankruptcy law and consumer debt relief. From 2002 to 2009, Mr. Larkin gained invaluable experience working at two of the largest bankruptcy law firms in San Diego County. In 2008, Mr. Larkin was one of the top five bankruptcy filers in the United States Bankruptcy Court for the Southern District of California, and among the top 500 bankruptcy attorneys in the United States for Chapter 7 and Chapter 13 filings. In 2009, Mr. Larkin made the decision to leave high volume practice in order to provide customized debt solutions and small firm, personalized service that every client deserves during difficult financial times.
Contact the Larkin Law Firm today for a no obligation, free consultation to discover how an experienced bankruptcy attorney and consumer debt relief lawyer can make an important difference in your financial future.
To learn more about how bankruptcy laws can help you and your family, visit the U.S. Bankruptcy Court for the Southern District of California for additional information. If you are interested in exploring your financial options we can help explain and guide you through the process of filing for bankruptcy in California or determine your best course of action; whether it is ultimately filing for bankruptcy, debt consolidation, loan modification or another form of eliminating your debt.
Great Lawyer! Very Knowledgeable!



 



 



 



 



In a brief consultation, Attorney Jeff Larkin pinpointed all of the salient legal issues. Although, for personal reasons, I chose to represent myself in this particular case, I would definitely hire him to represent me in the future. He is on the ball! Firm grasp of the law. Excellent communication skills.

BEST attorney!











Jeffrey is the best attorney! He helped me with my BK in 2009, and he has helped many of my friends. He is the best in his industry, and I highly recommend him.

Very happy with Jeff!











I didn't know anything about bankruptcy, but Jeff made the whole process easy to understand and smooth to go through. He helped me consider all my options, then explained the details. He always got back to my communications the same day and handled every question with confidence and intelligence. And even recently, long after my discharge, he went above and beyond his obligations to help me. Thank you so much Jeff!!

Short sale home











Jeff was very responsive on every occasion we needed his assistance. He also provided us with some recommendations and alternatives to deal with the situation we were in at the time. He took the time to clarify for us some of the complex terms that appear on some of the documents that were sent to us for signature and provided us with details of how the laws in the State of California could affect us whe it comes down to real estate properties.
LATEST NEWS & AWARDS
Are you at the point where you have so much debt that you just don't…

Have you quickly ran out of money and aren't sure where to turn? Do you…

3 Reasons Why Bankruptcies May Affect Mental Health One of the most widespread results of…

Divorce, Location and Bankruptcy – How are They Linked? Recent studies show that: • Bankruptcy…

College Students Account for Almost 20% of Bankruptcy Filings A recent study concluded that 19%…

How Do 89% of Filers End Up Getting Credit Cards? It's true: the majority of…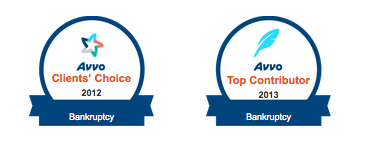 WATCH OUR VIDEOS
TWO LOCATIONS TO SERVE YOU
FREE, CONFIDENTIAL, FAST!
Complete this form and click "send" with no obligation.
Attorney Larkin will tell you within 24 hours if you are eligible for bankruptcy protection
Consultations are available in person, by phone, skype or facetime