Have you found yourself unable to pay your mortgage? Did you have everything planned out to be able to pay your mortgage off, but circumstances have changed and you'll now be unable to do so? While scary and damaging, this is more common than you might think, especially now, in the COVID-19 pandemic. Our bankruptcy law center in San Diego can put together a customized solution that will give you the best chance to emerge from this time in a better position. 
Bankruptcy Law Center in San Diego that Does More than Bankruptcy 
Here at the Larkin Law Firm, yes, much of what we do is centered around bankruptcy. However, that's far from the only service that we offer. In fact, in many cases, we find that the best option isn't necessarily bankruptcy. Instead, it's some other form of debt relief. The truth is that we would never force bankruptcy upon anyone. Moreover, if bankruptcy is the best option for a person's situation, we would make sure to put together a package that's specifically right for them. When you call us, we'll sit down with you, go over exactly what you're dealing with, and from there, we'll begin to put together something that addresses all of your needs.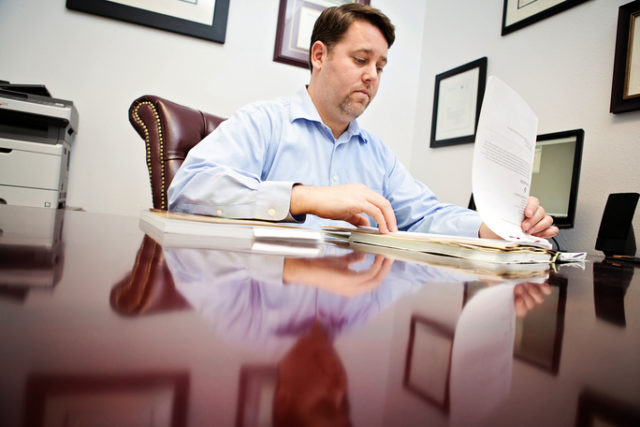 Loan Modification 
Loan modification has been proven to be a very effective debt relief solution for those who are only really considering filing for bankruptcy due to their mortgage. The truth is that it could be possible to restructure the terms of the loan. We can help put together a mutual agreement between the borrower as well as the lender. At the Larkin Law Firm, we've done this many times. This option, should it be the best fit for your situation, may provide many benefits that bankruptcy might not. 
Fixing What's Wrong with Your Loan 
Often, when we discuss loan modification with a person considering bankruptcy, we find that there were flaws in the loan or the way that it was applied. For example, over the years, we've seen so many violations of the Truth in Lending Act as well as the Real Estate Settlement and Procedure Act. That might not sound like the biggest deal, but, those acts were specifically written to benefit consumers. If your loan was in violation of them, then that's one more piece of leverage that we can use to modify your loan. Late charges, improper charges, and more: the truth is that people are often shocked by what's been in their loans. 
The Larkin Law Firm 
Finding those violations and utilizing them in service of better modifying your loan is one more way in which we can help. The sheer amount of these violations that tend to appear in loan agreements can be staggering, which is why in addition to being a bankruptcy law firm, we're well-versed in essentially all forms of debt relief law. That's part of what enables us to put together a well-crafted debt relief solution for your specific situation. Call us today for a free consultation at (760) 316-6669.